FUJI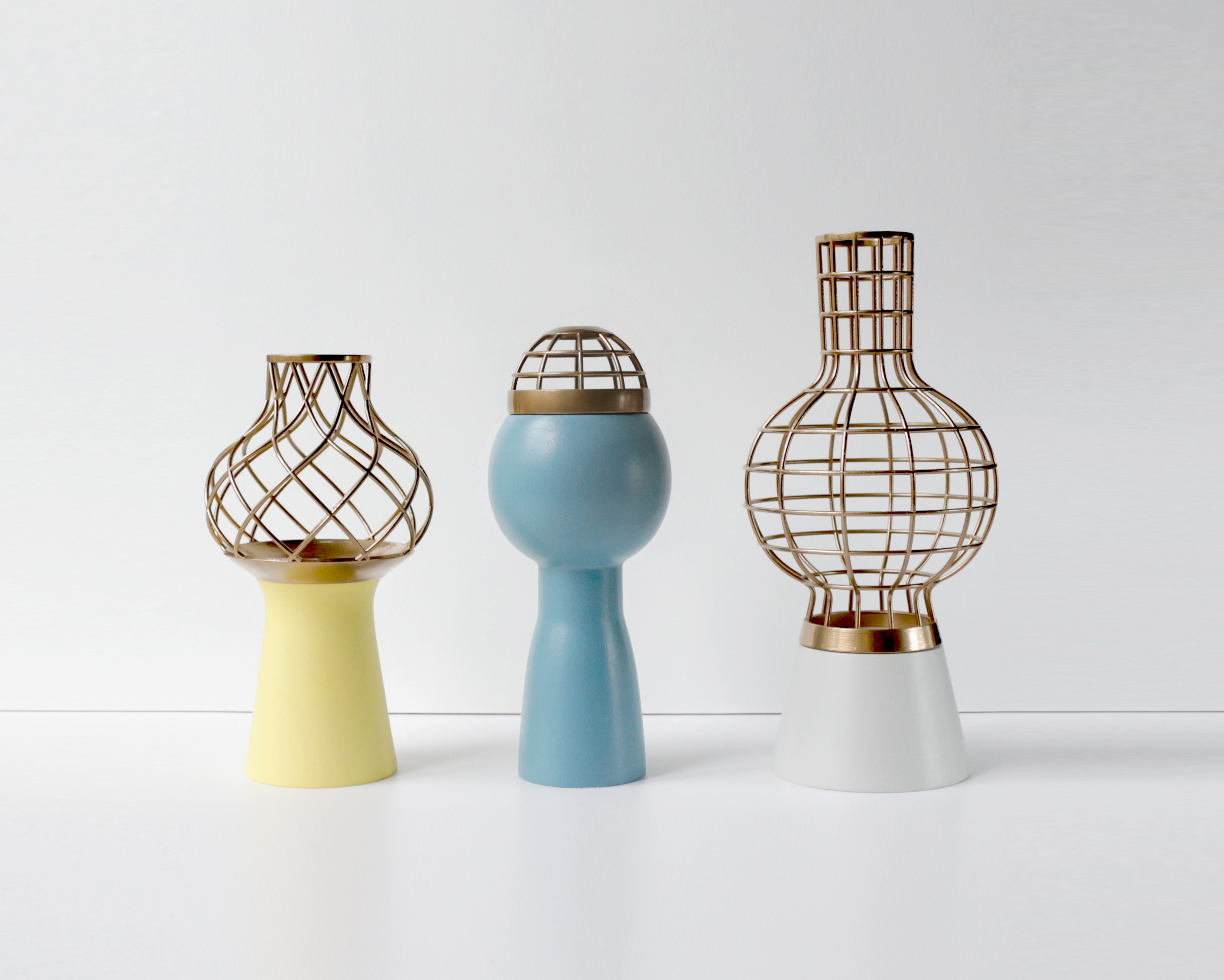 Fuji
est une collection de trois vases.
Chacun se compose d'un récipient en partie basse qui accueille l'eau nécessaire aux plantes et une grille en partie haute qui permet de glisser les fleurs et de créer différentes compositions florales.
Fuji is a set of three vases and candleholders.
Each vases is made of a lower part that receives the water required for the plants, or candles, and a grid on the top that allows you to create different floral arrangements.
© Linda Bayon Design Studio — 2014